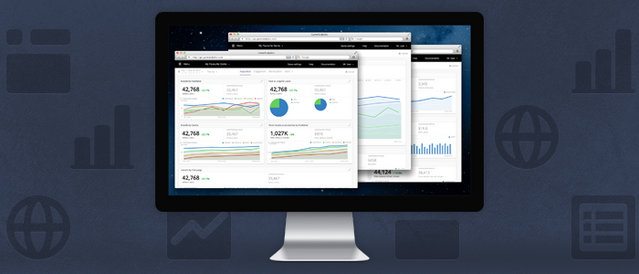 GameAnalytics, société lancée en 2012 et spécialisée dans les statistiques et analyses gratuites à destination des développeurs de jeux, annonce un partenariat avec Unity Technologies.
A la clé : de futurs outils d'analyse pour les développeurs Unity, qui seront disponibles directement dans l'Asset Store.
Statistiques sur les joueurs et leurs comportements, heatmaps, autant d'outils qui devraient permettre aux développeurs d'améliorer leur game design et de fidéliser les joueurs. Des informations particulièrement stratégiques dans le secteur Free-To-Play.
Voici l'annonce complète :
Copenhagen, Denmark – November 19, 2013 –
GameAnalytics, a fast-growing free analytics provider, and Unity Technologies, creators of the cross-platform Unity engine and development tools, have partnered in order to bring the powerful GameAnalytics tools into the Unity Asset Store Online Services Strategic Partner program.
« During the last nine years, Unity has truly managed to democratize game development for the creative teams. GameAnalytics is on a mission to follow up from where the Unity engine ends and enable game developers of all sizes to monitor and optimize everything easily, from user acquisition to game design based on hard facts, » explained Morten E. Wulff, CEO of GameAnalytics. He continued: « Improvements based on performance metrics are essential to success in today's free-to-play marketplace. »
GameAnalytics was founded in 2012 with $2.5m in funding from notable investors such as the CEO of Huffington Post, Jimmy Maymann, and TechCruch's founder, Michael Arrington. Like Unity, GameAnalytics is a Danish company. It now supports almost 4,000 games and tracks more than 30 million new players each month.
One of the secrets behind GameAnalytics' explosive growth is how easy it is for Unity developers to get started. As the CEO of Roadhouse, James Hursthouse, explained: « For us, the deep integration between GameAnalytics and Unity meant that we were up and running with 45+ important metrics in a few hours of development time. » James continued: « Today, more than 15 people from our company log in to GameAnalytics every day as one of the tools we use to check KPIs on everything from player acquisition and engagement to in-game monetization. »
« GameAnalytics has been committed to bringing analytics to the Unity community from the day they started the company, » stated David Helgason, CEO, Unity Technologies. « Analytics is an important part of launching a successful game and with GameAnalytics working with us in the Unity Asset Store Online Services Program, that will be easier than ever for development studios of all sizes. »
GameAnalytics is the provider of one of the most successful free analytics services available for game developers. The company started in 2012, now employs 18 people, and is headquartered in Copenhagen with a data engineering team in Berlin. The company now has 4,000 games on its platform and it has tracked more than 125 million players since the launch of its analytics service in January 2013. For more information, visit:
https://gameanalytics.com
.
Unity Technologies is the creator of Unity, a flexible and high-performance development platform used to make creative and intelligent interactive 3D and 2D experiences. The « author once, deploy everywhere » capability ensures developers can publish to all of the most popular platforms. Unity Technologies boasts a thriving community of over 2 million developers including large publishers, indie studios, students and hobbyists. To remain at the forefront of innovation, Unity Technologies tirelessly re-invests in its award-winning 3D development tools and its democratization initiatives, such as the Asset Store digital content marketplace and Unity Games publishing and distribution division. Unity Technologies is headquartered in San Francisco and has offices in Canada, China, Colombia, Denmark, Finland, Germany, Japan, Korea, Lithuania, Singapore, Sweden, Ukraine, and the United Kingdom. For more information, visit:
https://unity3d.com
.