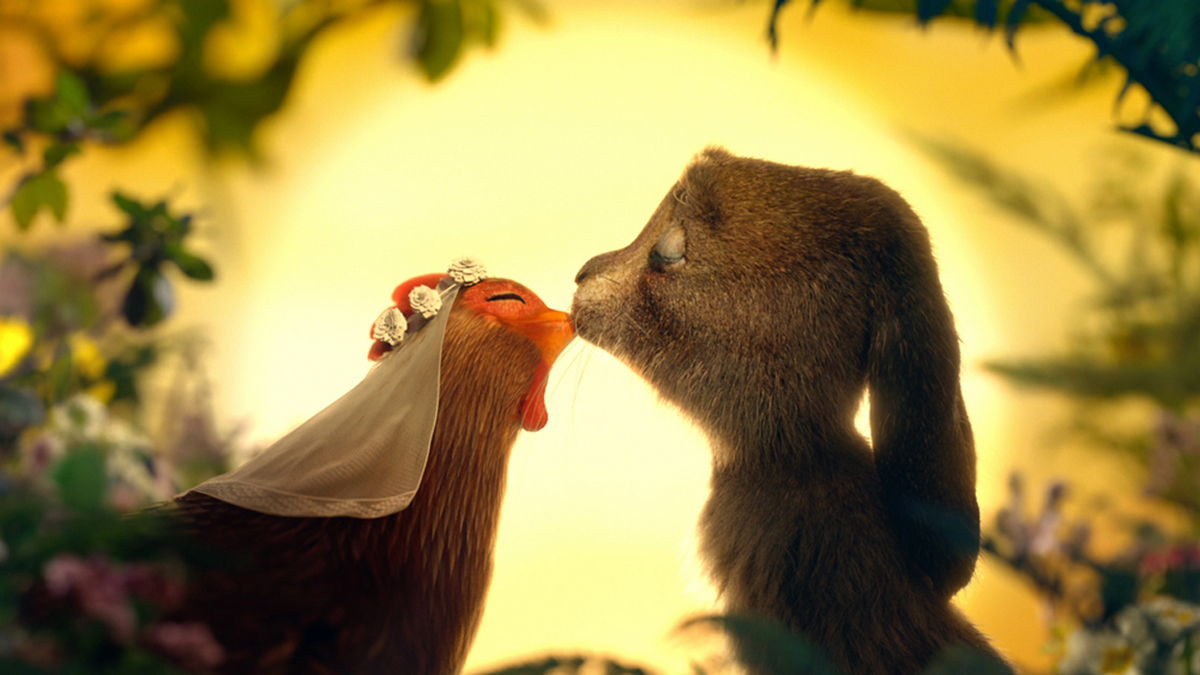 Mise à jour du 18 août 2017 : un making-of vidéo est désormais disponible et a été ajouté sous le spot.
Publication initiale le 7 avril 2017.
A l'approche de Pâques, Mill+ nous présente un spot réalisé par Jimmy Kiddell pour Netto Marken-Discounts. On y découvrira la véritable histoire du lapin de Pâques…
Behind The Scenes: Netto 'The Easter Surprise' from The Mill on Vimeo.
Crédits :
Agency
Agency: Jung Von Matt
Managing Director: Stephan Giest
Partner/Executive Creative Director: Dörte Spengler-Ahrens
Creative Director: Andreas Hilbig
Client Service Director: Natalie Hoffmann, Natalie Martens
Producer: Dennis Wendt, Christopher Kehrhahn
Senior Art Director: Andreas Ristau
Senior Project Manager: Julia Matczak, Alexandra Schöne
Junior Copywriter: Adel Abouelfetouh
Junior Copywriter: Clemens Wolff
Junior Art Director: Vlad Tarziu
Production Company
Production Company: Mill+
Head Of Content: Josh Davies
Producer: Terri Wood
Production Manager: Jo Coombes
1st Assistant Director: Marc Wilson
Director Of Photography: Tim Green
Production Designer: Dan Betteridge
Lead Model Maker: Kate McConnell
Editorial
Edit House: The Mill
Editor: Hugo Vaughan-Hughes
VFX & Design
VFX & Design: Mill +
Creative Director: Jimmy Kiddell
Executive Producer: Reece Ewing
Producer: Rebecca Perry, Justin Stiebel
Head of Animation: Jorge Montiel
2D Lead Artist: Pete Hodsman
3D Lead/VFX Supervisor: Jonathan Wood
3D Lead Animator: Alberto Lara
Art Director: Melanie Climent
2D Artists: Gianluca Di Marco, Jorg Schulz-Gerchow, Rafael Vormittag, Eleanor Risdon, Charles Dockerill
3D Artists: Ashley Reemul, Jasmine Ghoreishi, Sauce Vilas, Antoine Mariez, Philippe Moine, Aziz Kocanaogullari, Luca Cantani, Ashley Tilley, Clement Granjon, Margaux Huneau, Jacob Gonzales, Nico Domerego, Anthony Bonnard, Antonio Filippin, Pavel Mamichev, Vladamir Venkov, Hugo Jackson, Jacques Leyreloup, Josh Docherty, Andreas Graichen, Thomas Bourret, Lucie Martinetto, Perrine Renard, Alain Thay, Walter How, Francesco Pelosi, Andrew Bartholomew, Lavan Kumar, Vittal Kuntla, Sivasubramanian
Concept Artist: Jimmy Kiddell, Melanie Climent, Andrew Brooks, Grant Berry
Matte-Painting: Cameron Johnson
R&D: Craig Davies
Colour
Colour: The Mill
Colourist: Seamus O'Kane
Music / Audio
Song title: Beautiful, Always
Music Production Company: 2WEI
Composers: Stephan Altman, Roisin Malone, Simon Heeger, Christian Vorländer
Executive Music Producers: Simon Heeger & Christian Vorländer
Vocalist: Tal Altman
SFX: 2WEI
Sound Design: Thomas Muis