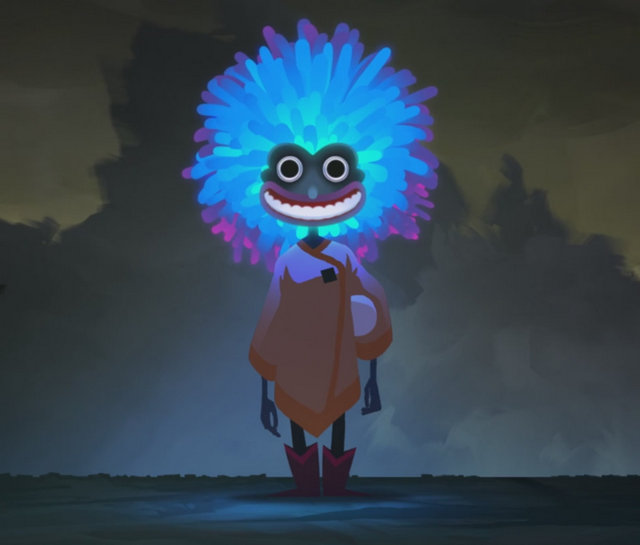 Sam Taylor et Bjorn Aschim du studio The Line réalisent Everything I Can See From Here, court mettant en scène un match de football. Des joueurs inattendus s'invitent sur le terrain…
Le film a été réalisé en l'espace de deux ans sur le temps libre des artistes.
Crédits :
Directed by Sam Taylor and Bjorn Aschim for The Line
Produced by Fritzi Nicolaus
Sound & Music by Box of Toys Audio
This film was made over the last two years in our evenings, weekends and days off. We had no budget but a lot of help from our very talented and generous friends. Find links to their websites below.
Animation
Sam Taylor samtayloranimation.blogspot.co.uk
Bjorn-Erik Aschim bjornsportfolio.com
Adam Hodgson AdamTheNog.Tumblr.com
Alexander Petreski vimeo.com/user1621759
Dante Zaballa podoboo.com.ar
Geoff King vimeo.com/user423106
Hozen Britto hozenbritto.blogspot.co.uk
James Duveen jamesduveen.com
Jim Round jimround.tumblr.com
Kristian Antonelli kristianantonelli.blogspot.co.uk
Tim McCourt messytimbo.blogspot.co.uk
Wesley Louis librabear.blogspot.co.uk
3D Modelling and Rigging 
David Hunt linkedin.com/pub/dave-hunt/2/276/65
3D Modelling 
Max Taylor maxtaylordesign.com
3D animation
Max James van der Merwe  vimeo.com/jamesvdm
Backgrounds
Bjorn-Erik Aschim bjornsportfolio.com
Compositing
Bjorn-Erik Aschim bjornsportfolio.com
Sam Taylor samtayloranimation.blogspot.co.uk
Cleanup
Adam Hodgson AdamTheNog.Tumblr.com
Beth Witchalls pufflingsplace.blogspot.co.uk
Caspar Rock 
Clarice Elliott vimeo.com/user885076
Denise Dean denise.dd-designs.co.uk
Freya Hotson vimeo.com/user2647473
Hozen Britto hozenbritto.blogspot.co.uk
Hugh La Terriere hughlaterriere.com
Isobel Stenhouse isobelstenhouse.blogspot.co.uk
Jessica Toth jesscato.com
Jose Saturno
Stewart Wagstaff stewwaggie.blogspot.co.uk
Tom Loughlin tomloughlin.co.uk
Making of
Luke James lukejames.co.uk
Owen Philips breadcollective.co.uk
Website
Tom Loughlin tomloughlin.co.uk
Special Thanks
Our Ma's and pa's
Jerry Fleming
Chris King videocircuits.blogspot.co.uk
Andrew Lim Clarkson facebook.com/andrew.l.clarkson
June Frangue junefrangue.com
and Winnie facebook.com/winnie.wadelim
The Line Studio
thelineanimation.com
Making of by Luke James and Owen Philips at The Bread Collective breadcollective.co.uk
Sound & Music by Box of Toys Audio. boxoftoysaudio.com