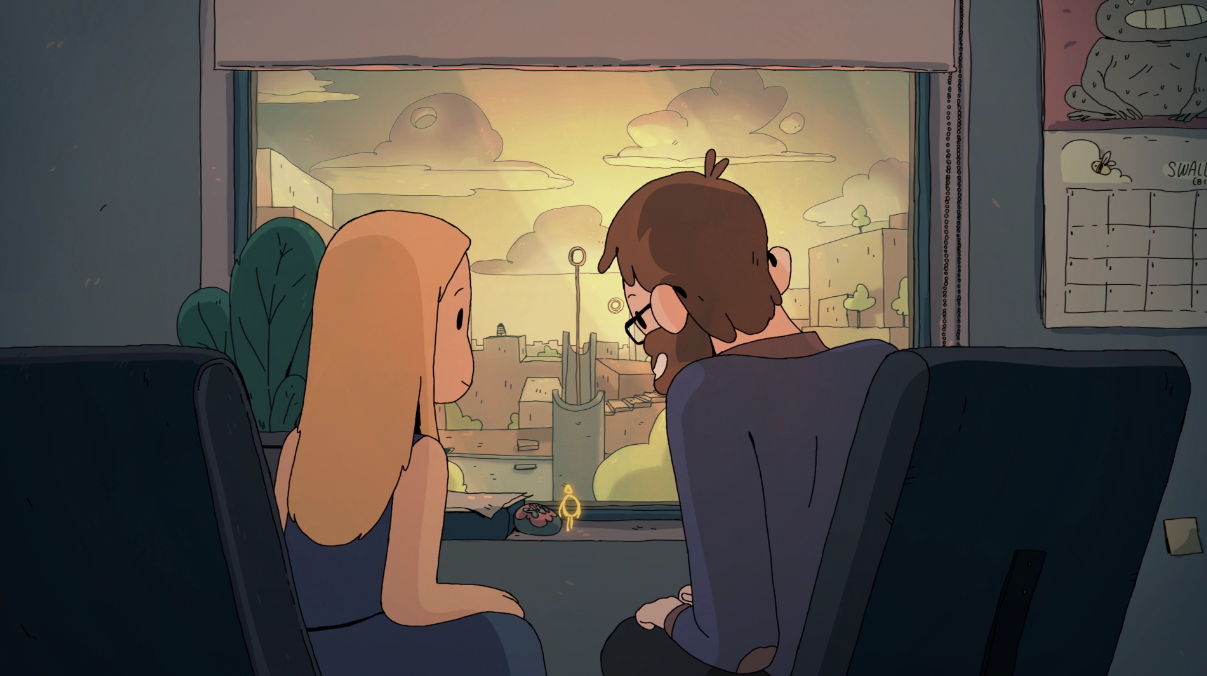 Soren Hughes présente son court de fin d'études à la School of Visual Arts, qui prend une forme peu commune : on y suit le cheminement d'un rayon de soleil qui amène un peu de lumière sur son passage, tandis qu'un poème sert de fond sonore.
A Sun Came from Soren Hughes on Vimeo.
Le poème (de Soren Hughes également) :
Oh little sun god come down to earth,
the air is so bright, the ground is in birth,
the things that we love and the things that we hurt
are mingled in life and time and in dirt,
are brought to us bound up in kindness and work,
to keep us awake and to keep us alert
of the light that is left to atone.
So grow out your leaves and pluck up the soil!
The wind is up high and the blood will not boil!
The sunshine will smile and softly uncoil
the seeds that we'd cleverly sown.
Oh little sun god the world is so free,
the boldness of snow and the coldness of trees,
the bark on my back and the bark in my knees,
the gnarled up goodness that's snowing in streams,
the wishing of water to fall back to steam,
to fall back to life and to growing up green,
to fall back to casting at words and in dreams,
to curling up sleeping alone.
And Home is the headache the heartache of one,
whose heaven is kept up by rain over sun,
the droplets will fall and they'll dash and they'll run,
they'll climb to bring more than they can.
And the sky it is sinking, the water so blinking,
the drowned worms are dying and drinking, and drinking!
of mist that is mixing up drops ever shrinking,
the tall tattled clouds that go on ever thinking!
On nothing I stand but on bright boxes brinking,
on eyes that go on, winking and winking!
On lives that lived one thousand times ever slinking,
through hearts and through halls and through stone.
But lifting! So lifted! The air of a cloud!
the walking of sun beams comes ringing in loud,
to see what it's given, the great rolling crowd,
of two people talking and taking in Now.
if ever it seems so that nothing is right,
the life of a tiger is one twice the bite,
of grasping at strings and at laughing at light,
forever in golden and powerful might,
forever in fixation known.
Oh little sun god come up and fly,
the living is resting the moon's in the sky,
they sit down to dinner and lively they sigh,
they look in the eyes of the rightly and cry,
« Good thinking good growing, good hearts all around,
this food that we eat is now dripping with sound,
this thing that we find is endearingly found,
this beauty is brought up bewitched and renowned,
and lovely we look out to summer sweet ground,
and blessings we give out to each by the pound."
they say within walls sickly safe and unwound,
in walls that are stronger than bone.
Oh little sun god it's good that you came,
we love you and keep you and reach all the same,
in caring we caught you and catch you inflamed,
exalted and boundless and leaving you named.