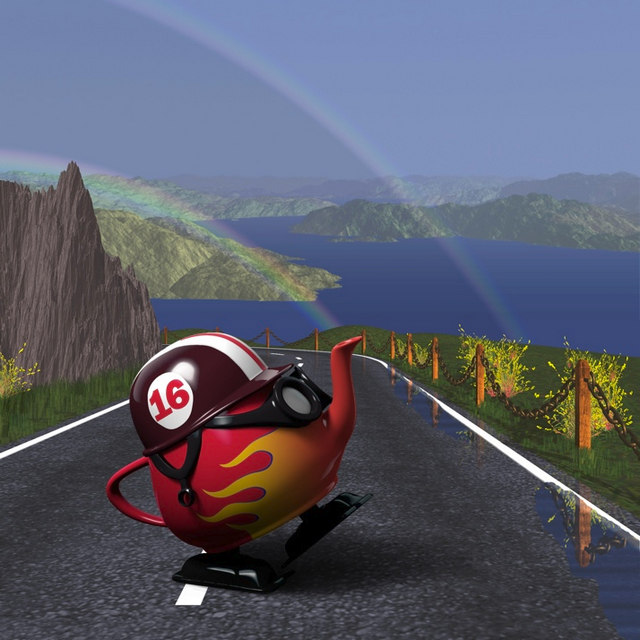 Version spéciale pour le SIGGRAPH 2011 de la théière Pixar Renderman, distribuée sur le stand Pixar.
Pixar profite du SIGGRAPH 2011 pour annoncer Renderman For maya 5.0. Si la date de lancement n'a pas été précisée, on en sait davantage sur le contenu : principalement des fonctionnalités qui avaient été dévoilées dans Renderman Pro Server 16.0 il y a quelques mois.
En particulier, on retrouvera dans cette nouvelle version des nouvelles fonctions de raytracing, ainsi que du shading physiquement plausible.
Point intéressant pour les étudiants, un pack spécial à 200$ avec licence Renderman pro Server, Renderman Studio et RenderMan for Maya, sous forme de licence d'un an renouvelable, est également lancé.
Rappelons enfin que 3DVF/Progiss est revendeur pour la France de Renderman, qui est donc disponible dans la boutique 3DVF.fr.
Voici le communiqué complet :
EMERYVILLE, CA – (August 8th, 2011) Pixar Animation Studios today announced RenderMan for Maya 5.0, featuring the very latest technologies pioneered in RenderMan Pro Server 16.0, and scheduled for release in the fall of 2011. RenderMan for Maya 5.0 showcases fundamental advancements in RenderMan's ray tracing technology, including a new ray tracing hider, a radiosity cache, and physically plausible shading. In combination these new features allow artists to take full advantage of today's high performance multi-core architectures and create photorealistic images with minimal setup, all within the artist-friendly user interface of RenderMan for Maya. Additionally, the process of shading and lighting has been dramatically accelerated with new lighting tools, including the robust re-rendering technology used in Toy Story 3 and Cars 2, as well as progressive ray-traced re-rendering for real time look development. With additional innovations such as deep compositing, additions to Pixar's award-winning point-based rendering, enhanced realistic motion blur, and many other advancements, RenderMan for Maya 5.0 delivers a whole new level of rendering performance and accessibility for only $995.
Pixar is also making the process of learning RenderMan easier than ever before by offering free access to RenderMan's Certified Courseware. Continuously developed over 5-years and accessible to all RenderMan customers, Pixar's RenderMan Courseware is the ideal training resource, delivering production-focused techniques and insights from the world's most accomplished visual effects and feature animation experts.
To complement the free availability of the RenderMan Certified Courseware, Pixar also announced a new student package consisting of RenderMan Pro Server, RenderMan Studio, and RenderMan for Maya, all priced at only $199 for a renewable one-year subscription.
Pixar's SIGGRAPH 2011 booth (#235) in Vancouver features demonstrations of the very latest RenderMan technology and products along with customer case studies and workflow demonstrations from complimentary tools that closely integrate with RenderMan in today's production pipelines. The annual RenderMan Users Group meeting takes place at 6:30 pm at the Vancouver Marriott Pinnacle, 1128 West Hastings Street, Vancouver. More information is available for those using or considering RenderMan at the Pixar booth or at rendermansales@pixar.com.
Availability
RenderMan for Maya 5.0 will be compatible with the current versions of Maya on 64-bit Microsoft Windows And Mac OS X. Additional platforms may become available according to demand. Upgrade pricing from earlier versions of RenderMan for Maya will be announced upon release. For any assistance concerning sales, maintenance, operating system compatibility, evaluation licenses, or any other questions about Pixar's RenderMan, please contact rendermansales@pixar.com or visit www.pixar.com.